Blakemore Hyde Park
Bayswater
The Blakemore Hyde Park, London is a sophisticated 4* hotel ideally situated by Hyde Park in the Bayswater district.
Find out more
Top rated Four Star hotels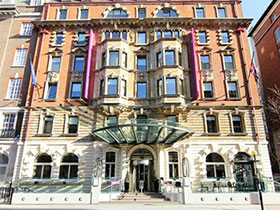 Ambassadors Bloomsbury
Bloomsbury
A sleek and stylish hotel in London's fashionable and popular district of Bloomsbury, the Ambassadors Hotel is the perfect destination.
Find out more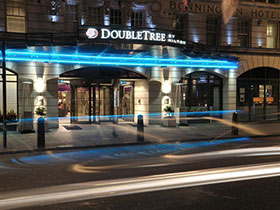 DoubleTree by Hilton
Hyde Park
The DoubleTree by Hilton London – Hyde Park is a warm and welcoming hotel located just off Hyde Park in the stylish and vibrant area of Notting Hill.
Find out more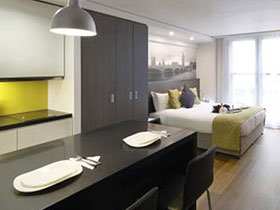 Citadines Holborn
Covent Garden
The Citadines Prestige Holborn Covent Garden is positioned just a short walk from Covent Garden and close to the financial and business district
Find out more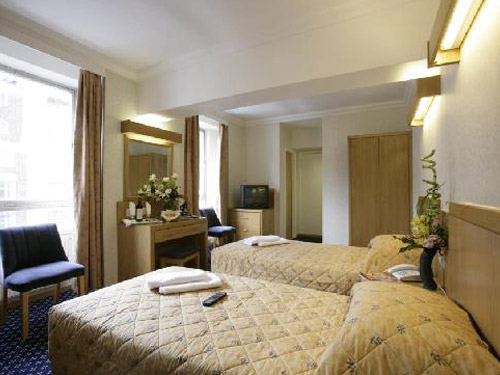 Royal National Hotel
Russell Square
Ideally placed a mere stone's throw from Russell Square, the Royal National Hotel is the gateway to central London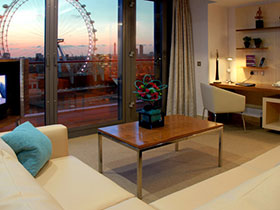 County Hotel
Euston
Conveniently located just a short walk from Euston Station – and close to Kings Cross and St Pancras.
Find out more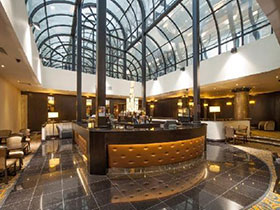 Imperial Hotel London
Russell Square
The Imperial Hotel London, overlooking the beautiful Russell Square, is the flagship of Imperial London Hotels and an impressive retreat in the heart of central London.
London 4 Star Hotel
If you are looking for a 4 star hotel, then our free to useservice can help you find what you need – and quickly!
At Londonweekendbreaks.com our excellent selection of 4 Star hotels are based in various areas of the city. Beingclose to the main sights will ensure that you do not need to losetoo much of your precious time in travelling around.
Luxury hotels
Our hotels in this category offer superb luxury and facilities -some may also be Spa Hotels – typically including:
a very well-equipped room with private en-suite facilities thatare equipped to a high standard;
rooms typically equipped with TV, good quality furnishings,telephone and perhaps internet WIFI access;
conference and/or meeting room facilities;
a prestigious reception area;
some forms of leisure facilities, sometimes including fitness,spa and bien-être centres etc;
possibly parking and transport facilities.
Such hotels will typically have a high staff to guest ratiomeaning that you will receive the very best of attentiveservice.
Of course, there may be some variations between the specificfacilities provided by individual hotels.
Locations
Many luxury hotels in this category will be based in the mostprestigious of locations around London. Examples include The City,West End, Westminster and The Docklands / Olympic complexes.
They will typically be larger hotels, located on main streets withlarge entrances and reception areas.
By way of variation if you would like to experience a slight change of environment, you may wish to select a hotel located just slightly outside of the very city centre, in leafy residential areas.  This may give a slightly different London experience in terms of the quiet charm feel of the hotel location but they will all be close to excellent transport facilities to speed you back to the centre sights within just a few minutes.
Prices
Contrary to what you might expect, it is possible to obtain some very attractive deals at these luxury hotels to help you enjoy your London weekend breaks even more, whilst still maintaining an awareness of your budget.
We may be able to offer exclusive opportunities, particularly at certain times of the year and can also help with your tickets,travel arrangements and entertainment package requirements of hotelplus shows etc.
Click here for more info
London

For Less

100's of deals on hotels from 2 to 5 star

Find out more
Reasons to book with us
Prices include all taxes
No credit card fees
No booking fees
Established for over 25 years
We offers some of the best hotel deals online…
Find out more